Language

This function block provides the ID of a language defined in the mask designer.
The output LangID is used to make the ID of the selected language available for further use within a program.
Parameters
In the parameter dialog all languages defined in the mask designer are listed. One of those entries can be selected.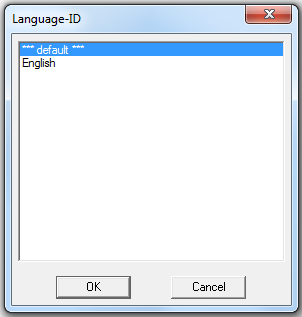 Signals
| Name | I/O | Type(s) | Function |
| --- | --- | --- | --- |
| LangID | O | WORD | Language ID |
Visualization
The name of the language will be shown in the symbol.